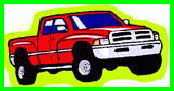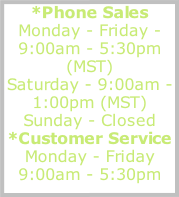 The
LiteRider
, our base model tonneau cover, has the same great roll-up style design as the Premium model, the Access Roll-up Cover. The LiteRider cover is made of a heavy-duty, double-coated reinforced vinyl. It has direct tension thumb dial adjusters and comes with a 1" side sealing systems that is Tested, Proven, & Guaranteed!

To Open
the LiteRider Roll-Up cover, release the auto-latch and roll the cover towards the cab of the truck. The bars, bows, and cover all roll together and store behind the cab with the quick release straps. That's it, you're done!


To Close
the cover just release the quick release straps and roll the cover towards the tailgate, over-center the roll-up/tensioning bar into the auto-latch, which secures it. Push the slide-locks into place, and then seal the sides with the reliable hook and loop sealing system. It's simple and very reliable. Just Roll it, Secure it, and seal it.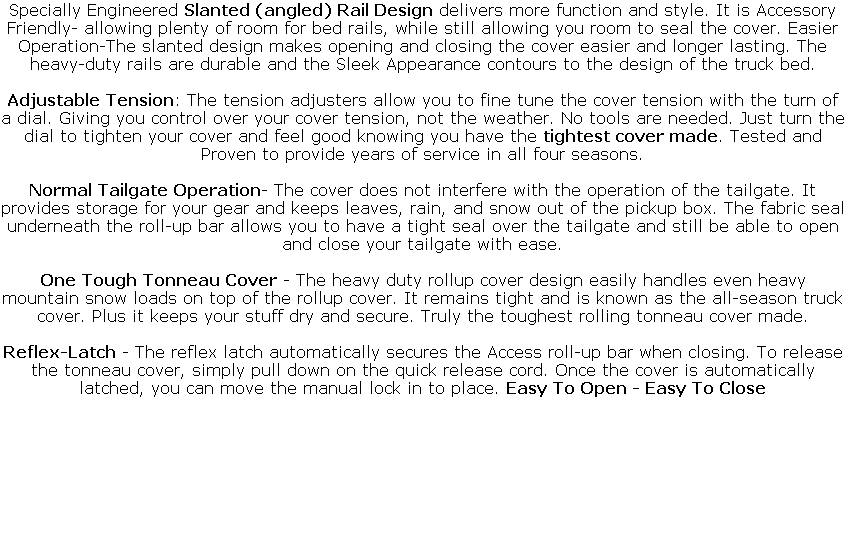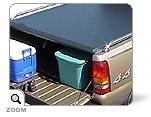 We're Making Great Phone Deals at

800-854-3785
We'll Beat Our Competition's Price

CALL & SAVE